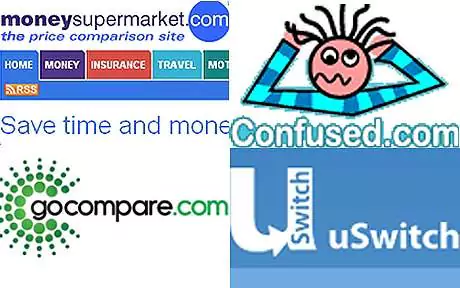 Business Insurance Customers are being urged not to rely on just one price comparison website after a report found the difference in price on business insurance could vary by up to £1,700 for an identical quote, consumer group Which says.
£100 added to each and every renewal
Price comparison websites are in the business of making money. They charge their 'affiliates a cost per lead or cost per acquisition. Whilst the consumer is unaware of these charges insurance companies have to claw back these charges by increased premiums. In terms of business insurance cost of acquisition can be as much as £50. This is £50 (of profit) that your insurance provider has to some how make back. The current strategy is to take the cost on the first year's insurance and then add the cost per acquisition onto the renewal price.
Speak to your insurer on renewal and they will swiftly remove £100s from your premium, thinking that they will add it again next year. All companies need to make a profit but who is to blame. The answer is the price comparison websites. Moneysupermarket (not available for comment) is one of the most successful price comparisons site for insurance (1.6m people who got a better deal on their finance!).
Moneysupermarket Group PLC is an established member of the FTSE 250 index, comprising three well known and trusted brands – MoneySuperMarket.com, MoneySavingExpert.com and TravelsuperMarket.com. Together, our brands provide our customers with free, easy to use, online services, allowing them to save money by searching for a wide range of products and finding the product most suited to their needs.
SO what's the alternative?
Comparison sites work by monopolising Google searches. Just search business insurance. You will see that nearly all of the first page is price comparison websites, both in organic search and paid search. Your humble insurance broker does not get a look in.
However some companies are fighting back. Salon Gold is a small insurance broker offering boutique insurance for the beauty salon market, hence the name. If you search Google for salon insurance you will see that they have beaten the big price comparison websites. Hence they are able to save the need to spend big with comparison sites. This means cheaper premiums for businesses that fit their criteria.
OK it is not much but there is evidence that a number of insurance companies are choosing not to go with price comparison sites, it is just not good business. Direct Line and Admiral Insurance are two examples. For more information see Insurance price comparison sites failing, says FCA – BBC News.